The Coronavirus - A situation Update
The coronavirus has been threatening the population since its first discovery in China, December 2019. Since then it has spread to 47 countries including China with the number of infections thought to have exceeded 90,000 people. Although the majority of confirmed cases are reported to still be within China itself, the virus seems to be spreading faster outside the country than it did inside. Concerns are rising regarding the spread of the virus, especially among Iran and Italy, two of the worst affected areas outside of China.
Many events have already been postponed or cancelled due to the outbreak. Music festivals such as Coachella in the US, which was due to go ahead in April has now been postponed until October and Snowbombing in Austria which was also due to go ahead in April has been cancelled all together. Many other events are being cancelled all over the world including Premier League football, Formula 1, Golf and Rugby in an attempt to contain the outbreak.
So what does this mean for the supply chain?
Using previous crisis such as the outbreak of Severe Acute Respiratory Syndrome (SARS) in 2003 or the aftermath of the 2008 financial crisis as a quantifiable reference, it is safe to say that if the past is anything to go by there will be a lasting knock on effect to the supply chain for many businesses in the future. The recent cancellation of upcoming events also implies that the crisis has by no means reached its peak and it is safe to expect more disruptions to occur in the future.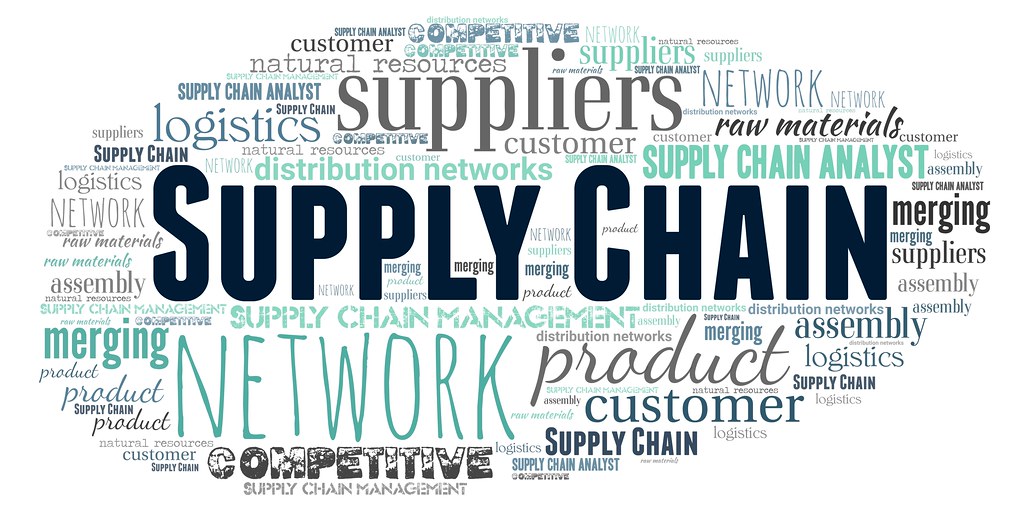 We have witnessed Chinese manufacturing grinding to a holt across many cities as well as delays in shipping & transportation services. As the Coronavirus develops and expands with the same ferocity and swiftness that we have already observed, it would be sensible to assume that this is only going to increase. With China making up a third of all manufacturing on a global basis making it the world's largest exporter of goods, large companies such as JCB, Jaguar Land Rover and Nissan have reported completely running out of parts as they almost totally rely on China for production. It seems that although China may be financially advantageous for cost effective production, it can have disastrous effects when things go wrong.
But it's not just factory closures and distribution disruptions that is causing supply chain catastrophes. Another reason is the fact that people are stockpiling food as a pre-emptive and forward planning move in the case of further supply chain disruptions, ironically causing a knock on affect to increasing supply chain disruptions. It's not only food that is being acquired in a shopping frenzy but also medical face masks which have witnessed a 428% increase in sales, household maintenance masks spiked by 218% and thermometers have also seen a 43% increase in demand.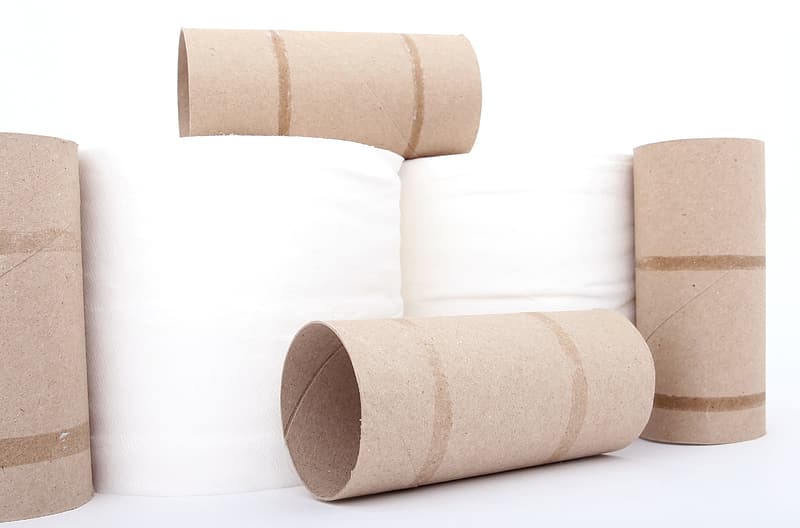 As the population becomes concerned with hygiene and cleanliness in order to prevent further spread of the disease, cleaning and anti-bacterial products have also seen an increase in demand. There has been such a spike in demand that Waitrose has imposed a temporary cap on some items such as anti-bacterial soap and wipes as well as Booths and Asda limiting hand sanitiser to two bottles per person.
But... What do Paper Cups have to do with it?
The exact origin of the paper cup is unknown with evidence of paper cups being used as far back as imperial China for serving tea. However, the main reason paper cups became a big deal was due to their sanitary attributes and disposable nature. Back in the early 1900's, communal water sources usually consisted of a barrel of water and a tin can attached to a wire that everyone shared for consuming water. However, it didn't take long for people to realise that this was a major public health concern and a prime method for spreading germs and bacteria amongst the population. As a result, many public services such as railways and schools employed the paper cup as a solution to the problem, reducing the risk of illness. As such, the single use paper cup known as the 'Health Kup' became a widely accepted and sanitary solution for consuming drinks and reducing the spread of infection. Check out The History of the Paper Cup for more information.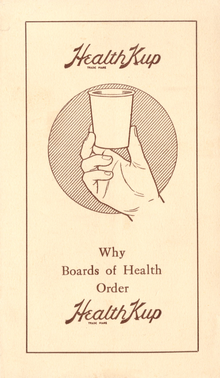 Today, with the coronavirus epidemic, we are witnessing a shift back to the use of paper cups for their original purpose - to minimize the spread of infection. Starbucks, the multinational coffee chain, recently announced that it would temporarily pause the use of personal 'keep cups' as well as the use of ceramic, multi-use mugs in favour of using single use, paper cups. Their reason for doing so is to support local health officials and government leaders in containing the virus and helping to prevent the spread of bacteria. We have now seen other hospitality chains such as McDonalds and Dunkin' Donuts follow suit and ban reusable coffee cups. More information surrounding Starbucks situation can be found HERE. It is said that the virus can live on surfaces for up to nine days, hence the move away from multi-use mugs in favour of their disposable counterparts.
What the World Health Organisation has to say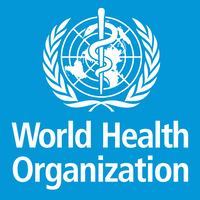 Due to the viral nature of the infection, the only way to prevent further contamination is by maintaining personal hygiene and cleanliness of public areas. The World Health Organisation issued a guidance on how to protect children in schools and prevent the transmission of the Coronavirus. One of the ways in which they are doing so is by informing and educating children on hand washing and hygiene practices while also disinfecting and cleaning schools, especially around water and sanitation facilities. More information found HERE.
Due to the ease of contamination and transferability of the Coronavirus, it wouldn't be surprising if more companies followed suit in the wake of Starbucks, McDonalds and Dunkin' Donuts and switched over to the old 'Health Kup' or single use alternatives, especially within schools, universities and hospitality industries. The main benefit of doing so is the fact that single use paper cups start their life in a sterile state meaning that there is minimal risk of cross contamination through malpractice associated with cleaning multi-use utensils.
What is the government doing to help?
The government is providing a 'package of measures' to provide support to public services, businesses and individuals to prevent financial collapse in what is now known, as stated by the World Health Organisation, as a Pandemic.
The Coronavirus Business Interruption Loan Scheme will enable businesses with a turnover of no more than £41 million to apply for a £1.2 million loan with the government covering up to 80% of any losses with zero fees incurred. This will provide a level of protection to small/medium size businesses that may be adversely affected by the pandemic. For businesses with fewer than 250 employees, the government will refund 14 days of statutory sick pay per employee enabling businesses to cover any extensive sick leave costs incurred by the virus. The government is also increasing the business rates retail discount in England to 100% for 2020-21 properties meaning that nearly half of all businesses will not pay a penny in business rates. As well as this, there is also a hotline to provide advice to small business owners and entrepreneurs as well as small business grants available through local authorities. For more information on government aid, click HERE. 
What are WE doing to help?
Naturally, we are engaging in some forward planning while encouraging our customers to do the same, analysing the possible supply chain risks and taking preliminary action NOW to minimize the risk of future disruptions. As we are a British manufacturer and distributor, in this particular instance and following on from the likes of Starbucks and McDonalds, we are feeling an increase in demand for sanitary and sterile paper cups as an alternative to multi-use ceramic cups. As such, we feel it is prudent to urge customers to place orders promptly and encourage informed, forward planning to minimise the risk of future disturbances.
In an attempt to aid other small/medium size businesses that may be suffering as a result of the Coronavirus outbreak and promote the use of sanitary, single use 'Health Kups', the Printed Cup Company is offering HALF PRICE ORIGINATION on all orders between 1,000 and 5,000 units*.
It is our mission to ensure we deliver what you want, when you need it and in this case that means managing our production capacity and responding to situational circumstances to suit our valued customer's needs
Quote -

"Healthy Cups"

when ordering
*Digital Print Only. T's & C's Apply.