Our double wall paper cups are made up of two layers which makes them strong, sturdy and provides extra insulation. They help to keep your drinks hotter for longer while protecting your hands against the heat. These paper cups are ideal for serving hot drinks such as coffee, tea and hot chocolate - perfect for cafes, bars, restaurants, trade shows, exhibitions and events. Our PE (Polyethylene) paper cups are 100% recyclable and come in sizes 8, 12 and 16oz.
Using paper cups as a 3D marketing tool for your business can be a creative and cost-effective way to promote your brand. Custom-designed paper cups with your logo and message can grab the attention of potential customers while they enjoy their morning coffee or tea. These cups can be distributed at events, conferences, and trade shows, and they can also be used in your own business to create a cohesive and professional look.
Additionally, paper cups are easily portable and disposable, making them an ideal promotional item for outdoor events or busy public spaces. By using paper cups as a 3D marketing tool, you can increase brand awareness and generate buzz around your business in a memorable and tangible way.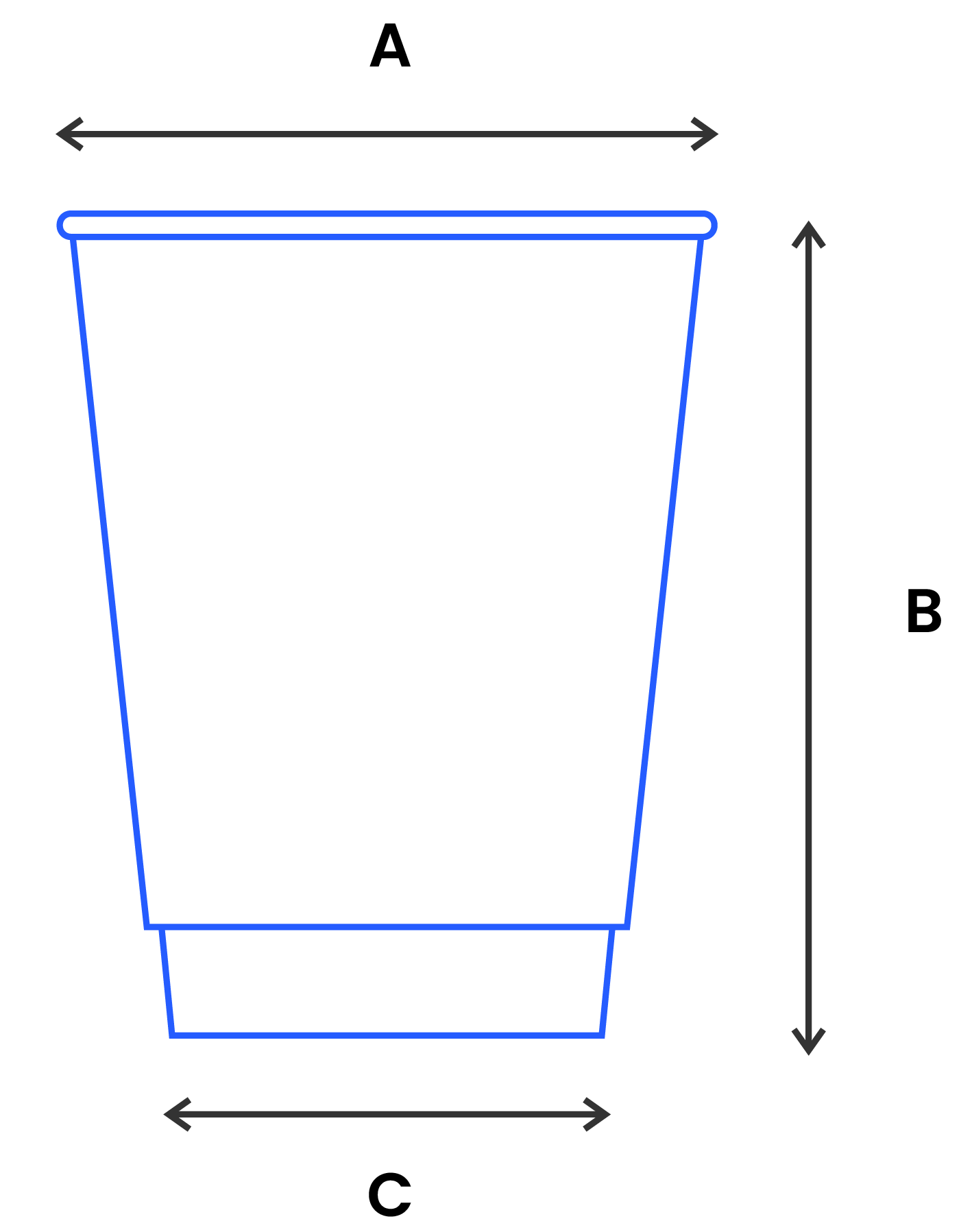 | Measurement | 8oz DW | 12oz DW | 16oz DW |
| --- | --- | --- | --- |
| Upper Diameter | 80mm | 90mm | 90mm |
| Height | 91mm | 113mm | 90mm |
| Lower Diameter | 57mm | 59mm | 90mm |
Please note: Measurements may deviate by ± 0.5mm.